The Flow of Word-Vomit
January 18, 2010
Seeing you two together,
You in his arms,
It Sickens me....
With every cell in my body,
It just f*****g sickens me...
The taste of this site is bitter in my mouth,
Over powering the taste of the cigarette I'm smoking now.
Taking longer drags doesn't even help,
That awful taste is still there...

I try to cover my ears
Pretending they are cold,
But I'm trying to avoid the sound of
you and her exchanging that bloody sentence...
but that is stuck in my head
like a song you cant get rid of...

I try closing my eyes,
But the images of you two locking faces is carved
Into my mind and my heart,
Like the flaws i plan on creating when i got home.
Cause this pain...
Its too unbearable...
I cant stand it!!!
Every time i see, hear, or think of you two together
My stomach crunches itself into my diaphragm
Like i have drunk gallons of acid rain,
And my heart feels even worse...
But all i can do
Is lock my jaw close,
Keeping all these caustic word from escaping,
And keeping down the whimpers,
Holding back the waterfall of tears,
And say in the thing that keeps our sides at bay,
"I'm happy for you"
And i just let them flow out like word-vomit,
and letting you savor they're artificial anticipations.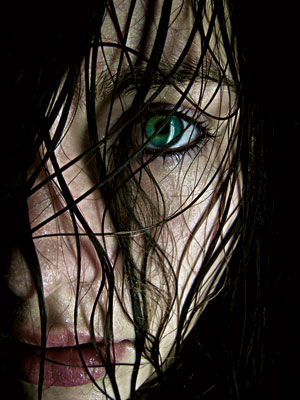 © Jorrdyn K., Washougal, WA