Fruitless
January 18, 2010
The tree stood, fruitless, at the edge of eternity.
Its wilting leaves were once heavily laden with love, trust and joy
The luscious citrus, once bit, would drip with the essence of the very qualities mortals strive to attain
Thousands of years had changed the tree, aged it to its finest hour, the peak of its lonely existence
Stuck in-between Hell's fiery bloodbaths and the angelic songs of Heaven, the tree had become at peace, no one dared to step between the two contrasting atmospheres.
But as the saying goes, all good things must come to an end
A lost, indecisive soul happened upon the tree
He selfishly picked all three fruitful desires; love, trust and joy
The tree cried out in angst, but the mortal paid no mind
His fateful conquest spawned the generations to come of lost and weary wanderers who would happen upon the tree
Each time love was stolen from the tree, her heart would blacken and become caked with soot just a little more than the previous theft
Whenever trust was picked from the once-bountiful leaves, the veiny foundations of her heart would become a little less substantial, and dust would replace the hollow chambers of her core
Joy was the fruit that bound her hollow chambers to her blackened heart, the last glimmer of hope, the guiding light
One brilliant leaf remained, stretched to its limits by the joy of all joys
The tree felt her soot-encrusted heart start to revive itself; the irregular beats pounding like a drum
She felt the shapeless dust begin to once again materialize, creating a lifeline for her heart to thrive upon
She had beat the odds, properly played her cards for the first time in centuries
But as the saying goes, all good things must come to an end
A staggering figure soon appeared on the wavering horizon, filled with the brilliant hues of sunset
As he drew closer, the tree could see he was the one who started the horrid unbreakable cycle
He reached up his shaking hand for joy
The tree wanted to thrash, whip him with her cracked, bent and broken branches, but she had just an ounce of energy left, and knew it would soon be taken from her
She felt joy being stolen from her branches, her loving arms, her last child was only a memory now
The selfish mortal grew again, he was complete once more, but still paid no mind to the tree, for this time she made no cries of angst, no attempts at survival
She silently breathed the last drop of life in her
And ceased to exist.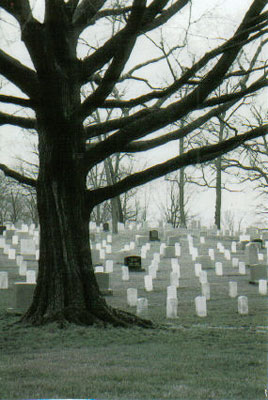 © Mary G., Ridgway, PA