Surgery
January 5, 2010
Side by side, there's an old one and a new one.

One looks as new as it was when it first saw daylight; smooth, unimpaired, flexible.
The other looks as if it's made of bits of flesh-colored elephant skin, bruised, cut, battered; still holding its' beauty though.

They're instruments to the craft; couldn't possibly be qualified as ordinary.. Except by a bystander.

They look like Grandfather and grand son; not as if they're the same age.

There is an interesting story line behind them..
Injuries, relationships with one another, bearing more weight than one would think possible..
Yet here they stand.

In this case, there's no point looking for a better hope. It's been found.

That's the beauty of the world. There is hope; regardless of the situation.. Beauty, no matter how bad the damage is. Be wounds internal or out, emotional of physical.. There will always be hope to get out.

Be happy despite the despair. Stand up despite your weaknesses.
Life has a lot more to live for than it's given credit for, right?
Happiness is infectious. Boldness is strong, feared, yet revered.

Though they are the same age; they look decades different.. and there is no doubt they both will return to functioning the same soon.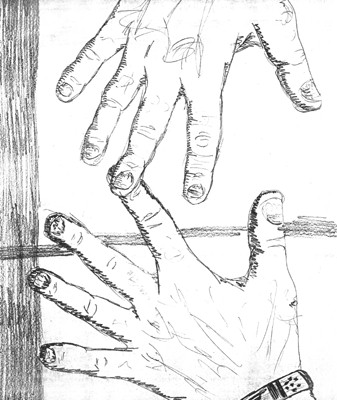 © Katie T., Hull, MA