"Heaven's Cruel Joke"
January 4, 2010
My dearest love, I cannot forget
The day your death
and my depression first met.
It was with your last breathes,
you whispered "I love you",
But before I could say it back,
you left to the cruel sky's blue.
I cried for many nights
after you lost your tortuous fight.
My starry night turned deathly gray
due to the fact that my grief
could not stay away.
I must admit that at one point
my grief turned to anger
after your horrible tragedy
because you had me convinced
that you would survive and we
would always be.
Now my heart aches in a way
that tells me its time to say farewell.
For now that you're gone,
my soul is as faint as a broken
as a sleigh bell.
As I write, you are 6 feet underground,
where you will stay forever bound.
Why the world is so cruel, I don't want to know.
Why He took you and not me, I shall never know.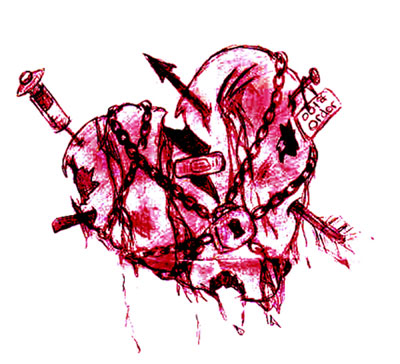 © Asia B., Hudson, MA