A Time
January 15, 2010
Time is all I have.
For time progresses, but I'm stuck in a moment.
Where nothing matter, for everything is frozen.
Time is endless, as the days.
Could pass before, but I won't see a thing.
Give me time,
And in return I'll give you life.
For you won't have to live looking at a clock.
give me the mouth and the date,
And in return I'll give you the freedom to live and not worry about.
Time.
For you have all of it.
You live on the, if or if not's.
You live on dates and clocks.
How about living on hope and dreams.
Where the stuff you think about becomes reality.
Love is not endless.
For it stops in its tracks,
And flies by quicker than an eye can see.
I'm stuck in between life and a dream.
But neither one seems right to me.
For I dream of things I want.
And all life brings is the pain and misery.
My dreams so sweet,
As if nothing has a meaning but it just is done to be done.
Time is all I have.
But love is something I live without.
If only I could see.
That there's not enough time to have love for me.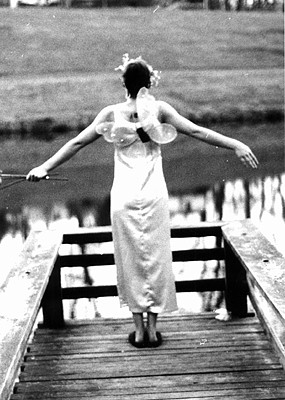 © Jennifer T., Cincinatti, OH