Prince Charming, Prince Charming
January 15, 2010
Prince Charming, Prince Charming,
Would you come to my aid?
When fire and dragons stand in your way?
Or goblins and witches, would you prevail?
Oh Prince charming Prince Charming

Through the wood and over the hill
Find the cottage with the creaky mill,
Look up and see,
Ha-ha oh no, I guess it was me!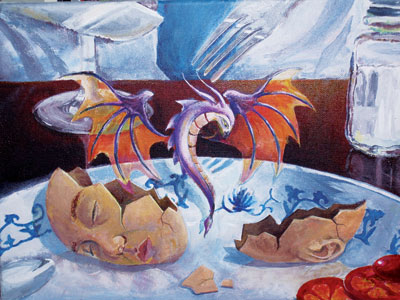 © Yukun Z., Toronto, ON, Canada