Forgive & Forget
January 14, 2010
I don't understand it,
What did I ever do to you?
I was nothing but perfect,
Doing everything you asked me to,
I gave you anything and everything you wanted,

You told me you were different,
Opening doors, paying for everything,
Even the cute little forehead kisses

You said were weren't just "another boy"
I believed it; I don't believe it anymore,
I have changed,
I have learned from your mistakes,

And yes, I compare you to every other boy,
You are just the same,
The lies, the cheating,

I can't bear it,
Seeing you in the halls,
Like we never even knew each other,

Is this what you want?
After two years of perfection,
Being your everything like you said I was

How can you let this go to waste?
What happened to the carrot top babies we wanted,
And the huge house with five cars?

You told me I was all you ever wanted,
All you ever needed to be happy,
Ha,
That's the last time I believe that line,

You wrapped your hands tight around my heart,
And squeezed it full of pain,
How could you?

I told you I loved you,
But that, that will be the last time,
I crave to forgive you, but I want to forget you.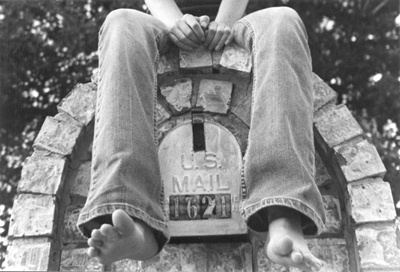 © Kris B., Lewisville, TX