Perfection;
January 13, 2010
Is something no one can achieve
Not even in our most precious dreams
No mateer how hard I will try,
I'll never come close..

The mistakes I've made
are best left untouched
For I've sewn up the scars
But they're just like broken, old cars.
You can fix them up as much as you want,
But in the end, it all comes undone.

Just like the clothes of teenagers alone at night..
Even if they yell and fight.
People mistake my flaws for something worse.
But what people don't realize is that
My biggest flaw is not stating a blible verse.

Instead of stopping other teenage mistakes, I sist there and look dumbfounded just because I don't want to look stupid.

And knowing that I could have stopped one less homicide, rape, or abortion by telling everyone about Jesus' love for us:

There would be one more sinner who would give his life to christ.
The one true God up above.
And by realizing my mistakes and
knowing now to change them,
I've come to recognize that only
God's perfection can help me to perfect myself.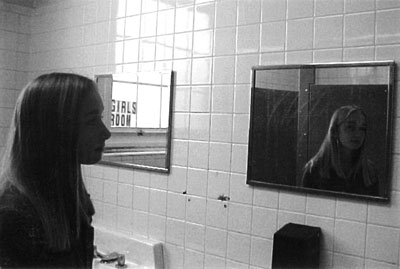 © Jill H., Pompton Plains, NJ