The Miserable Protégé
January 17, 2010
Over achiever is my name,
making others look bad is my game.

Purposful or not no one seems to care,
they scowl and mock,
laugh and stair.

Oh look Jane,
the girl who's too-good-for-us has come to play!
Let's invite her in then kick her out and see if she corrects us.

Oh hey!
Come over to our house,
we'll have a ball,
or is it a sphere with a circumphrence of 30 millimeters?
I bet you know that one.

My motives are good,
to teach the naive,
to make learned the cretin,
to bring genius to the world,
but no one sees it as that.

Always the outcast,
who knows everything,
but knows no one.

It comes to show that the theory is right,
that the higher you go the harder it gets,
to pass by with friends that stand by your bets,
those who will fight to see you OK,
and those who live to see your pay-day.

True to my word I may be,
what I say is truthful and continues to shine,
for the passers by may not see the world in the way in which I do,
but my fact arn't opinion based,
while their opinions arn't fact based.

Either way... life just sucks (and that is based upon facts).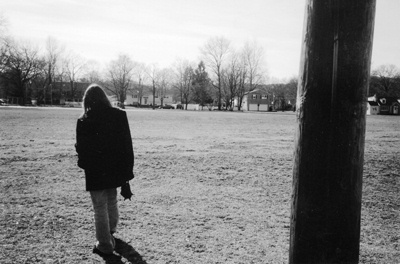 © Rosalie P., Pompton Plains, NJ