Darkness and light
January 17, 2010
I don't like light, it uncovers too much.
I like fog and night- they're keepers.
Sometimes, it's better after all for some jagged and damaged parts of our personality to stay deeply hidden in the darkness, invisible, venial.
We should only announce the most beautiful and the brightest parts with the light, but still, light is prattler.
When you're not expecting it, you could discover the most shabbily side, side that you're ashamed of, under the traitor- the brightness of the day, painful truth.
People are spiteful- you shouldn't believe them, you think they're nice, you think that you can believe them, that you can love them, that you mean something to them, but the appealing rebound can happen- just like in waltz- which can change everything. The horrible truth is discovered. And everything falls in abyss; it whirls into the nonexistence and dies forever. Everything which looked so beautiful and careless becomes disgusting and frightening.
And we are falling too.
And everything looks meaningless.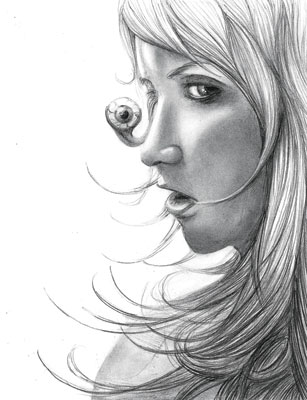 © Jessica P., Bethel Park, PA