Post-modern problems
January 16, 2010
Five years ago they banned originality,
and earrings stopped being circular.
Pigeons grew tired of spreading diseases
and decided to fall asleep on telephone wires.
A sixteen year old boy reloads his rifle
by tapping the a-button two times
followed by the left facing arrow.
A little girl came here
seeing ultraviolet colors heard ultra-violent words
and decided to research the history of cucumbers.
A life is wasted and everyone smiles.
A life is taken and everyone checks their insurance policy.
Someone somewhere captured the moon
in a telescope but never went outside.
A child steals flowers from a squirrel's grave,
and a polar bear dies without ice.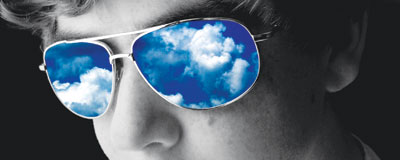 © Joseph B., Mesquite, TX