Sky Like a Prison
January 15, 2010
He obsesses like she's the one, his eyes always skyward towards the sun. I put up all the warning signs but he prefers staying oblivious; blind because he swears he's got it right this time. Maybe I'm in no position to criticize, because I remember telling myself those same lies once upon a time. Now he's wrapping her around the world, he'll never want another girl. Take a look at your surroundings - it's called "star struck." and while you're floating around in space you can still manage to f*** everything up.
Maybe it's just selfishness bringing on this craziness but I'm tearing out my hair watching you jump from clouds without a care. She's got a thing for those lonely hearts that spend their lives inside the dark waiting for the start of something real; something that they can feel. I love that smile on her lips; the way she'd laugh into a kiss but I hate the sight of her head on your shoulder; the sting of your hands on her back as you hold her.
I grin through my words of encouragement, struggling to lace sincerity into every word of it and she giggles like she believes me. It almost makes it easy to act this way; to look at her every single day without being able to be that close; to act like I've forgotten the things I've grown to know.
Turn yourselves into metaphors so that you can stare into the sky and never get bored. Rage on with my internal war against the moon, I'll never run far enough to hide from you. So, sit under your trees, fall in love under their leaves. Go out and live all your dreams - you'll never know that it should've been me.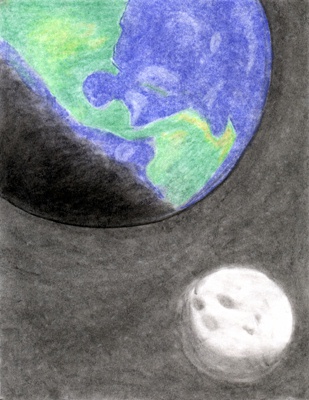 © Bianca C., Phoenix, AZ