Good-bye
MAG
January 14, 2010
I remember sitting in the car
The heavy silence
My body quivering
I remember trying to be strong.

I remember entering the hospital, the smell of disinfectant
Hearing the empty Christmas carols
My first step into Papa's room, holding my breath
I remember the stinging tears falling to my feet.

I remember his eyes were closed
His shallow breathing
His wordless mouth wide open
I remember how his delicate bones stuck out.

I remember the nurse saying he could still hear me
And doubting she was right
Thinking he seemed so far away
I remember wanting to shout so Papa would wake up.

I remember holding his hand by the bedside
Feeling his soft fingers so warm and fragile
Studying his face; reliving our precious memories
I remember thinking he is still my same old Papa.

I remember the hurt and sorrow in my family's eyes
Dad and Nana's strong face
Mom's soft kisses and tight hugs
I remember wondering how they could do it.

I remember feeling helpless
Kissing his warm forehead
My lips trembling, searching for the right words
I remember saying "I love you, Papa. Have a good sleep."

I remember saying good-bye.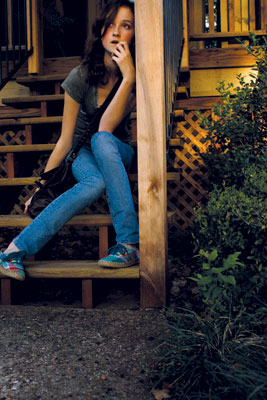 © Alissa H., Double Oak, TX