Fairytales Aren't Real
January 14, 2010
Does it ever happen to you that you just want your eyes to feorever be shut because everytime you blink or close your eyes different scenes of you and him appear, both in what has happend and in fantasy?
Do you just want everything to stop when your with him, for every second that passes to last a lifetime, to have every momment permanently burned into your memories so you can never ever forget the special times you've shared togethor?
Do you feel a tremendous pain in your chest when you don't see him, does it worry you when he doesn't show?
Does the inmense love you feel for him make you space out sometimes and you go off into your own world having millions of different senarios in how you will talk to him when you see him, how your going to act and all the possible conversations that you two can have?
Thinking of all the answers for all the questions he might ask when your going to forget it all once you see him because when you see him all you want to do is be wrapped in his arms with your head leaning on his chest, close to his shoulder, while he carefully and slowly caresses your hair and whispers things in your ear, all during your heart beats at a hundred miles an hour, which might be like a wierd way of putting it, but it is basically like your heart beats one thousand million times per second.
All you can do is hold him tighter and slowly rock side to side, dancing to music that isn't even there, with your eyes closed trying to capture the momment forever and when you both stop to dance he puts his cheek to yours and whispers more into your ear. You want to kiss him so bad but you don't know how he'll react, so you decide not to.
But later in the day you come up with ways to do it, all ending in a fairytale, but the sad part is that fairytales don't exist and that ending will most likely never happen and he may not even like you.
But you find happiness in just knowing he's your friend and that in your head the fairytale ending is real and that every night in your dreams and every day when you space out, when your in your own world, you and him are happy togethor and that you are destined to be . . .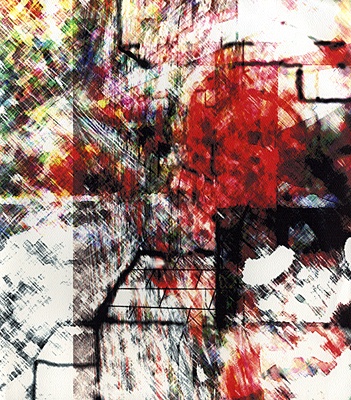 © Preston M., Galesburg, IL