Dieing For a Dream
January 14, 2010
I want to scream and be heard.
I want to fly away like a bird.
But right now I'm silent in sorrow.
Waiting for someone to notice me.
I'm always waiting for someone to notice me.
Friends, family, lovers never notice me or…
I always go unnoticed by my loved ones…
I'm not sure which one yet.
I'm actually not sure who I am…
But I know what I want for myself and others
Love and change
I want someone to hear my whispers in the dark
And bring me to the outside world
A world of light
A world where dark and light isn't always wrong or right.
That world is imaginary I know
I've tried looking high and low,
I've had high points in my life believe it or not
I've had low points in life believe ME,
Near and far
I've searched my neighborhood found it no way no how
I've searched many states not there either…
But it's nowhere to be seen or even found.
It seems to only exist in my imagination.
But imagination is indeed a wonderful thing.
When the life and the world you live in become cold and heartless,
When all you want is love.

But maybe others have this world in their imaginations
Where there is a light and dark but they coexist together in peace and harmony like the marlin fish and the plant.
Did you ever think nature was trying to tell us something like – wake up world we are brothers and sisters!
Well maybe not… but I know I have felt that way.
The trees are talking.
They are telling you to love.
I hear them, do you?
I see the boys and girls hurt each other every day.
The boys hurt each other physically the girls hurt each other emotionally either way it hurts. We are hurting.
I wish somebody would understand me and my ways.
If one person could understand me and be changed by me and my ways;
My wish would be granted.
if one by one every one got changed by love my life would be complete I wouldn't care if I died the next day.
I made the world a better place I wouldn't care if I went to heaven or hell I would know I made a difference and be satisfied for eternity.
I would rest in peace or pieces.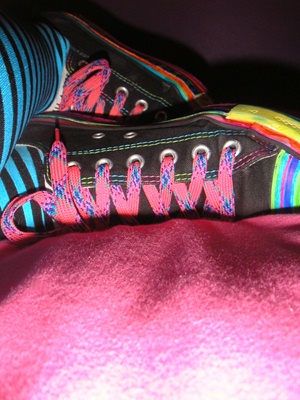 © Melanie R., Milpitas, CA