Purgatory Road
January 14, 2010
Winde through the mountains
In the death of December
When the wind whistles,
Wistfully wailing
When the sky is pale ice
And the sun flat and cold
And voices sound wrong
In the silence...
Pale shadows and spirits
Run alongside you
Leaving no tracks
In the frost
Weaving between
The bare, frozen frames
Of skeletal trees
Deep in slumber
This street never ends-
It stretches before you
And your hands
Start to shake on the wheel...
The sun knows your name
And the sky knows your sins
The shadows see all,
And they judge you...
A car passes by
And you glance at the driver:
Your wary eyes meet
Through layers of glass
And you see in her face
The same desperation
The sane uncomfortable fear...
Drive on alone
In your shame, in your silence
Creep through the thin icy air
Pray for an exit
But dont look to closely
At the shadows
Alongside the Road...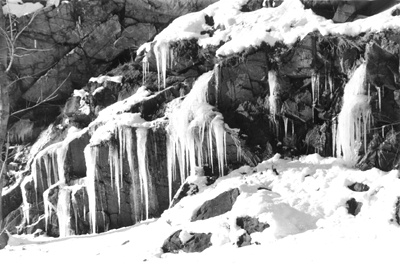 © Steve S., Marblehead, MA