"Love Is...."
January 14, 2010
His love is like a waterfall.
Overflowing as the waters purity makes it oh so clear.
When we dance all my fears go away, as our hearts sing to each other through both of our chest.
Rhythmic communication, they never cease to rest.
The passion takes wing as our lips begin to be like hands and pray.
Our love is like a mountain top, too high to reach with a single trip.
As he looks into my eyes and I look into his, while they sit there like two round stars that shine so bright,… they lighten my world on this cold winters night.
When I look at them my spirit flies away.
He says nothing but I hear everything he has to say.
I read his spirit as he holds me in his arms while we dance the night away.
His everlasting flame warms me.
Together we are just two wayward spirits who found a love, that is rarely found today.
Our souls are united as they take root into a long and overcoming journey.
My smile is now and forever glowing.
His poisonous kiss numbs my body whenever our lips meet.
I don't know how long he'll be here.
I'm just thankful that I got a chance to feel this amazing loving power.
Whether it's for a year, a day, another second or an hour.
Our love is like a blossoming, prosperous, flower.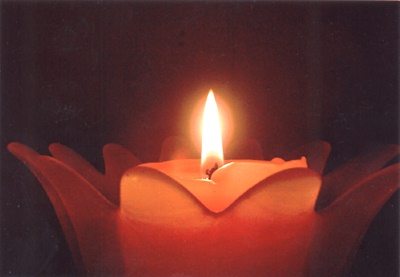 © Sayda C., North Bergen, NJ