Lobster Cage
MAG
January 4, 2010
Leaning over starboard,
I watched the white caps glide and dissipate
like melting butter in a boiling broth.

That day the air was of a heavy saline,
and as I licked my lips with a dry tongue,
I thought, My God, I will prune
and come home looking older than I am.

It's tragic looking older than one is
without the expertise to prove it.

Perhaps all old fools are just salted young men.

Perhaps that's why they've strength
enough to still be hunting lobster.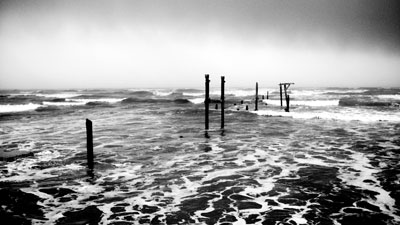 © Harrison L., Ruston, LA