Childhood Memories
January 4, 2010
Childhood memories run through my head.
We were born blood, and through it all we shared a bond.
Growing up the only thing we knew for sure
Was that we could count on was each other.
But life got going with different plans.
You ended up locked up and I was kicked out.
Couldn't see the reality of living any longer
But I found a job and came back home
Still living the secret life my mama never knew I had
You came out to stay up in you're house
That bracelet kept you in better then the bars they had you
Every now and then our now separate paths would intercept
And we'd kick back smoke up and reminisce
Talk about when we were younger and we saw the world
We'd laugh but things never did feel the same
It was like a memory game
No reason to try and stay the best of friends
We both felt it, is that why you cried?
I was too strong to show it or just too proud,
Either way I told you that it wasn't so bad
We were family and there was always the holidays
Where we could catch up on everything that we've missed
Truth is my past just don't remind me of "us"
More like how everything seemed so easy,
When I faced life with you.
I'm trying to think of why we fell this far apart
Truth is we both fell in love
You had found the man that could help you change your ways
And I fell for the convict that was headed back to prison
And you tried to reason with me that he was not for me
I told you not everyone could be like your man
And that at least the so called convict never laid a hand
To hurt me like yours did when you fought
After them words between us things went down hill
trying to hurt you the worst,
I replaced you with the one girl I knew you hated
And to get it all even you befriended every b****y teenage girl
That had once tried to get with my ex, before I met my true love.
The truth is though I need you in my life
And I've never said it because I'm to vain
I never knew that life would be so cruel
As it took you away from me and me away from you
Yes it's true what my mom has told you
I just got you're text
I carve my body with a blade
Just to release some of the pain
But don't hate me more because it's been six months
Since the last time that I've spoken a word to you
And the three million text that you're sending right now
Well I've deleted tam all, not evening reading some
You see I'm hoping you'll eventually read the words I'm typing now
This to you is my final good-bye
I heard you went crazy and curse my name
All up and down the trailer park were you have lived
Where we share so many memories
But that don't bug me
No it hurts more knowing that my best friend
Is gone and with her she has taken my cousin
My blood, so I'll keep on going the way I have been
And pretend these childhood memories, don't replay in my head.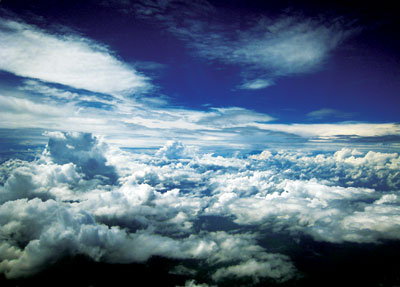 © Jacob W., Oklahoma City, OK