Bird In A Cage
January 4, 2010
I'm a bird in a cage
I'm locked

I can't go out and look after him
I can't demolish this loneliness in my heart
Because,
I don't know where is him
And I'll never.

The last smile he gave,
Changes the meaning of love in my life.
Not an accidental running,
Either a happily-ever-after love.

I wanna meet him.
I wanna touch him.
I wanna hold him tight here.
I miss him.
I really do.
Free me from the cage please, My Prince.

I'll patiently wait for you here,
Even till the day the ocean doesn't touch the sand,
Or till the day I close my eyes.

When You finally found Me,
We'll create the love story,
No one can create.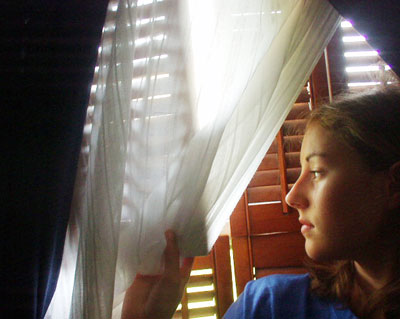 © Candace R., Mt. Pleasant, SC