The Meaning of Silence.
January 3, 2010
She can still feel the tension between them.
A dull, vibrating tone that buzzes all around her.
Their situation could never be mended.
Their emotions forced down deeper in their throats.
They can feel each other, still.
The curve of her body etched into his mind. The way she used to fit perfectly in the shape of his physique.
No girl would ever be able to do that again.
His eyes, attempting casualness, still trip occasionally when it comes to silent moments.
The moments where they stop and think back.
"What would I have done today if you still loved me?"
The glances.
Their meaning much greater to her than him.
His mind, much less choppy with the overbearing tides of questions.
They wonder in silence how the other is doing.
Each glance being interpreted differently.
Her head, inventing new ways to appear like her heart isn't being ripped out of her chest.
The new clothes, covering her body, attempting to mask the cold she feels without him.
The shoes, providing her with the loophole to not staring at him in misery and heartache every time her eyes meet her dead shoelace.
The polite conversation she partakes in. Trying not to cry.
How history will always crowd her mind.
They could never mend this.
They could never leave those memories behind.
It will always haunt them, always be their ghost.
Always there but never visible.
Her need to impress him would ruin her life,
his harsh nature that accompanies that gender will always hurt her in some way.
Life together but not together would leave him stronger.
He was the one that cut himself off first.
She was the one that allowed herself to give in.
She allowed herself to fall.
She assumed he'd catch her. And he did. But then he fumbled.
She considered herself stupid, she blamed herself for the mysterious problem.
Their future wasn't supposed to be like this.
It was all planned out, all ready, all perfect.
Everybody was on board.
Everybody was ready.
You could tell he loved her.
You could tell he adored her.
You could tell he'd never leave her alone.
But he did.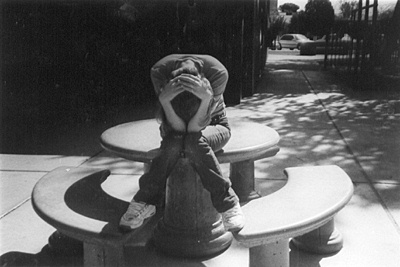 © Catherine R., Phoenix, AZ