Tick;Tock
January 2, 2010
Time; Slow and sluggish, your worst enemy. Tick and tock, ding and dong, you're running out of time. The mouse has gone, the cat now dead, you should be going soon.

Afraid of death, scared of age, eyes darting through the cogs; Clean the kegs, wind that knob, tighten those screws and listen as it chimes.

Deaf and blind, weary with time, your path is rushing to its end. As seconds slide by, your hands hold the machine, to complete this final work.

The back is shut, the clock aticking, to start a new life, and eyes now closed, the deed is done, and you fear no more.

For your time is up, your watch is stopped, the mouse has gone, the cat now dead, and you have gone too soon.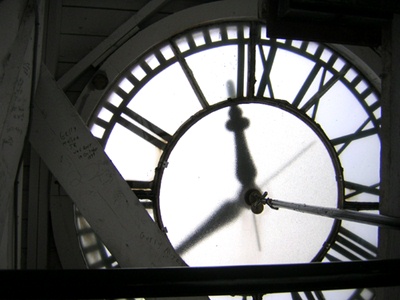 © Tatyana Z., Norwood, MA