Inner Shadow
January 1, 2010
Like a shadow It follows me
24/7, 365
whispering in my ear
words of misery and self – loathing
I feel its breath on my neck
while I sleep,
Wake up to the sound
of its soundless voice,
A voice that has blended
so much with my own
I don't know where one ends
and the other begins.

It is my best friend,
my worst enemy
the one I turn to
when I am in pain
yet the one that causes it
in the first place.

When I look in the mirror
all I see is a girl,
a normal girl in a T – shirt and jeans,
hair up in a ponytail,
glossy – lipped and freshly shaven,
just like millions of other girls out there
except for one thing:
It is somewhere in there,
somewhere inside me,
destroying me
from the inside out,
unsuspected and unseen.

It is covered with a smile,
globs of makeup, perfume,
laughter, good grades.
Nobody can see It.
It's my little secret.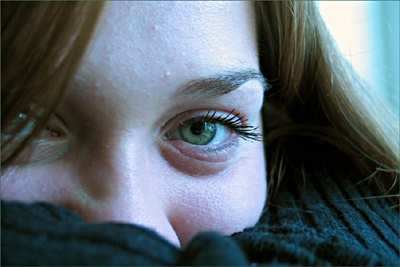 © Andrew M., Belleville, ON, Canada