Uglyness
January 1, 2010
I am broken from the heart out.

I have been hurt and cannot heal.

I have suffered terrible blows that will never go away.

Scars that spread across my body and that have torn my insides apart.

I trusted the very people that gave me breath and yet they tried to take away my breath.

They hurt me and tried to shape me into the person they wanted me to be.

They forced me into a corner in which I couldn't get out.

I turned into a cat which was fighting for their life.

Hands were put on my body when I was younger and I couldn't fight them off.

Those truck driving trips weren't "truck driving trips" for me.

It was a time of agony and disgust put on my body.

I became dirty and I felt like I wanted to burrow myself in the ground and rot.

I don't know what happened, maybe I became to big and could fight.

Maybe it was the fact that the cold hearted evil man died.

I ask the question I forgive the man who was my father?

I am angry and feel nuclear explosions happening all around me.

I want then to stop and they did, because I tried to force myself to leave this earth.

Now I am back, and I have to face my past and kill it and defeat it before it defeats me.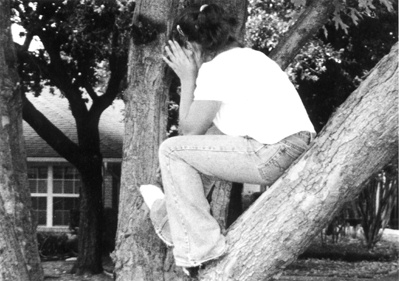 © Allyson S., Highland Village, TX