Naught but Insecurity
January 1, 2010
Insecurity has many a name, many a type.
But all can be found in the face.
When face is covered with locks of hair,
It is plainest for the eye to see.

Another hides behind a confidence of faux,
Made up and fashion-forward is its name.
One looks, and one sees,
A message of togetherness, and popularity.
Behind the mask, lies the truth--
A woman, so shamed of she.

Is this I, is this Me?
To be sure, ask this of yourself--
Could you, would you,
Walk out the door,
With hair pulled up in haste,
And an un-made-up face?
If not the answer is plain to all.
The confidence you thought you had is false.
And your carefully construed mask, is nothing but deceit.

So crafty it is, that you fooled all, even self.
True Beauty do you have?
Or, by chance, Self Confidence?
Or is it naught but insecurity?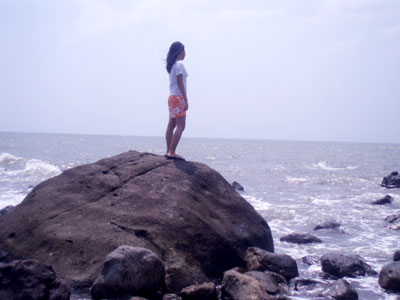 © Grace L., Bacolod City, Philippines