The Road Toward Forever
January 1, 2010
I rest my bare, dusty feet on the edge of this road,
toes curling on the hot asphault,
watching as the heat waves rise.
I lean against the creaking wooden fence,
weary with passing time,
waiting for you.
But as I sit here,
the clocks melt,
time disapears,
because it really doesn't matter,
I would wait here;
or anywhere;
for you,
Forever.
So I lean back against these fence posts,
feet dangling over the edge,
and I smile as you take my hand,
and we walk down that long,
happy road,
toward Forever.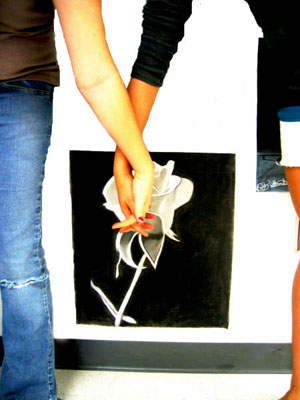 © Josie G., Wilmot, SD