Petrified Rose
January 1, 2010
Ashes cover me as I lay here,
frozen,
trying not to move,
petrified,
stone.
My soul bleeds,
but turns to golden dust,
whispering as it fades into the wind.
Slowly, my body sinks into the Earth,
turning into the ashes it blends with,
disapearing from view.
Tears slide down,
but are blown away,
into the air they return,
mixing with the shadows.
Petals, torn from their thorny stems, float up into the smoke.
But I am frozen,
I must remain here,
alone,
frozen among the cold stones,
glittering in their dust,
a petrified rose,
for evermore.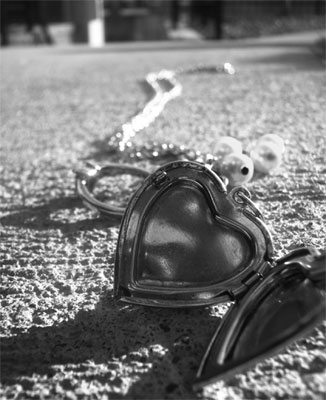 © Francesca Y., Robbinsdale, MN