Seven Deadly Sins
January 10, 2010
Is jealousy a motive?
Envy, it runs through me like a locomotive.
Gluttony can't be contained
with fast food billboards engrained into my brain.
Children starve in poverty
as i carve another piece of Thanksgiving poultry.
Is sloth an action?
Laziness is in many forms but isn't it a fraction
of the problem?
Darkness in the soul, lurking is the goblin
of doom that consumes me.
Seven deadly sins that consistently reuse me.
I is a pronoun for selfishness,
a word I use quite often because I am my nemesis.
Pride, I drink it from a chalice.
I will never have enough, this i call avarice.
Sex flickers through my mind is it so unjust?
This alluring sin can be no other than lust.
I seem to falter from my path
evil forces seep in and grin
expressed through anger, creates my Wrath.
It is my seventh deadly sin.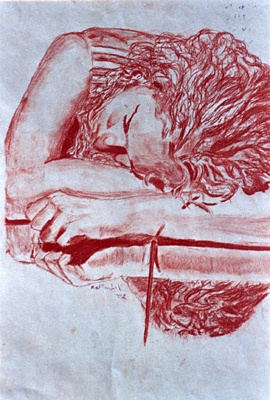 © Mark S., Kannapolis, NC