The Half-Strangers
January 10, 2010
Two days, two nights
spent in the company of others
half-strangers, half-hearted.
A mass of young bodies
bumping into one another, walking the maze.
I have seen both sides of this,
been drunk out of my mind
and swimming in my own bile,
kissing one of the half-strangers
on his bed in a nervous fit
I have swayed like a 5'5 skyscraper in the wind,
shaking while standing entirely still.
I have talked to every one of the half-strangers,
slipping words of my life and thoughts and happiness and god and tears through my lips.

Yet I have also been on the other side,
the responsible one laughed at.
The one without her liquid confidence,
sitting meekly on the side
and watching the half-strangers throw white plastic balls into red plastic cups,
full of disposable liquid,
full of things that will all be thrown away in the morning.
I have been the one who speaks to no one outside her set comfort zone,
who has been noted for silence and shyness.
I have sat there, feeling so alone
in that tiny room full of people,
some total strangers,
pressing up against one another,
making loud noises
as I observe the scene as it happens,
too scared to speak,
to say a word,
too enclosed and imprisoned in my own mind
to be able to really be anyone at all.
And on the drunk nights it is hard to stand still,
hard to find solid ground,
yet so easy to speak, to sleep, to be with the half-strangers,
though in the morning my head will pound and my stomach quiver like my body the night before.
But the dry nights it is harder,
harder to be happy
without my cares washed out and drunk out of my brain.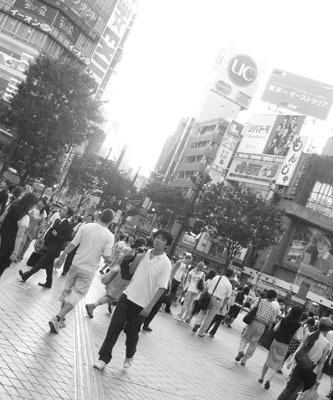 © Sarah H., Wolfforth, TX