Love is...
January 10, 2010
Love is something you will
Never quite understand completely,
But it is always around every corner
Even if you don't know it.

Love is the tingly feeling you
Get in the pit of your stomach
When you're around the one you
Love. It's also the feeling that
You're safe with that person
No matter where you are.

Love is when your prince charming
Sweeps you off your feet at
Any given moment. So when you
Find love in the future, hold it
Tight, keep it close, treasure it,
Because that's the closest thing
You will ever get to magic in this world.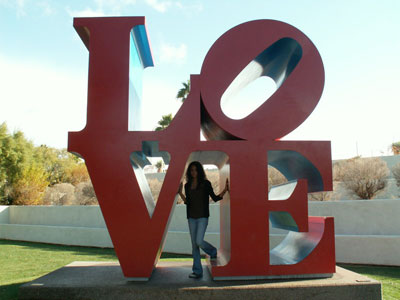 © Shannon E., Glendale, AZ