Alive
January 9, 2010
Her footsteps, light and
Airy
Her breath escapes
In fine whispers
From her mouth
Cold air surrounds.

The darkness is
All-consuming,
Eating away
At everything.
She is hidden.

Water laps
At the quiet shore.
The ocean beckons,
Enticing,
Wanting.

Her footsteps are
Soft in the
Sand.
Breathing grows
Shallow.

Feet in first.
Calves,
Thighs,
Hips.
Standing in the
Silent water.

Her breath
Comes in gasps,
Shocked
By the cold.
No going back.
Already in too deep.

Her head goes
In, the
Saltwater streaming,
Hair billowing.
Broken memories
Surround.

The air leaves her,
Her eyes go dim.
Memories broken.
Her short-lived lies.
Can anything repair this?
Will anyone discover
Her hidden secrets?

Finally, her task is
Complete.
She is gone.
No going back,
Not now, not
Ever.
Her body floats,
A smile tinting her lips

Of course her
Family will mourn
The death
Of such a young girl.
But they didn't know
Her secrets,
The reason of her
Demise.

The note will
Remain
Unread, buried somewhere.
But her secrets
And her
Story
Shall remain.

Eyes closed,
Can you breathe?
Do your lungs allow
That action still?
Or is the feeling
All-consuming?

The anger
Builds
Behind your eyes.
Can you see it,
Feel it,
Know it?

Calm your nerves,
Breathe in deeply,
And
Let go.
You are alive.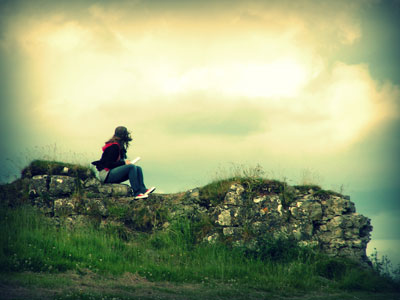 © Caroline C., Coronado, CA