a killers paradise
December 22, 2009
My week knees smashed into the hard cold concrete floor.
Followed by a solid hand fiercely gripping my hair, shoving my head forward.
My forehead slamming into the concrete.
As the blood oozez out of my injury, it slides down my face and marks the diry floor.
When i try to stand back up they slam me back onto the concrete.
A sharp and painful object thrusts into my ribs i cry in agony.
Its no use no one can hear me.
My assaulters leave there laughter ringing in my ears.
I get up and look out my window, i see the other prisoners lining up.
Its there turn to die.
The sound of gun shots blast through the air.
There bodies fall into the ditch.
Its all my fault.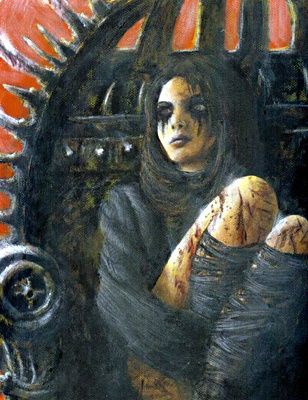 © Veronica N., Kenora, ON, Canada