Black Ice
December 22, 2009
(solid:)
Law of attraction:
Two hearts find a way to bond
Through pain,
Intimacy, too much time spent together.
It's close enough to love.

Did you see the ice melt?
Then freeze over again
Once the next storm hit?
Transformation into black ice,
The most dangerous
Because you never see it.

(liquid:)
Take a trip with me,
Somewhere exotic where the rain never stops.
I'll take you along
So we can freeze into one.
I'll go alone
So I can move on.

It's not cold enough
To fully let go.
Let the flood take me away.
It's not fair to let you share my pain.

(gas:)
Breathe into me.
Complete me.
Change me.
Leave me.
Forget me.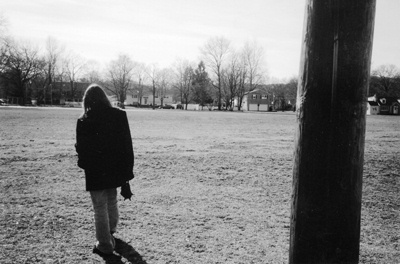 © Rosalie P., Pompton Plains, NJ