Someone else
December 22, 2009
You were the light in my life,
The key to my happiness,
The warm arms to hold me tight,

We could just sit for hours talking,
Or I'd merely gaze into your eyes,
Those deep, meaningful eyes,
Pure and innocent,
Pools of calm blue.

We were one.
If you weren't close,
My heart would feel dry and baron,
You put the life inside me.
And I knew,
I knew you felt the same,

I could feel the care in your hugs,
I could see the look in your eyes,
I could feel the love in your kisses.

You knew I was delicate,
As dainty as a petal,
You said you loved me,
You made me feel IN-LOVE!
But then you held me high,
You held my glass body high in the air,
And dropped me,
Dropped me onto a stone floor,
I splintered into a thousand shards…

You leave me,
Leave me scattered across the cold stone floor,
My heart broken into a thousand pieces,
You leave me,
For someone else,
For someone else.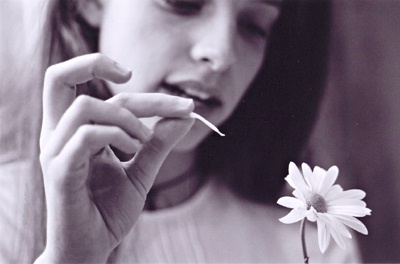 © Emily B., Houston, TX