Winter Resistance
December 22, 2009
The frozen times of late December,
life on standby and the world a shadow of gray,
wrapped in white and frozen in time.
The trees bear the burden,
drop their clothing and stand naked, black on white,
arms outstretched, reaching to the missing sun.
The cold slices violently,
leaving frosted wounds on those who face it,
bandaging the damage in ice.
The snow adds its weight to the Earth,
erasing all other things in its need for attention,
wiping the slate clean again.
The year ends in heavy silence,
conducting an orchestra of momentary peace,
while the trees bow respectfully.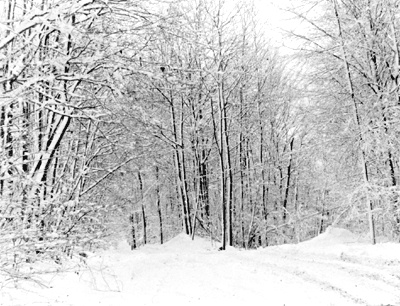 © Thomas S., Portville, NY