Dear Love
January 7, 2010
Why do you have to be so fickle?
You flicker and alight with passion,
and emanate from my frozen soul,
then you leap to the stars
to shower me with sparkling fireworks.

And I thought I was surely in heaven.

Now you come and haunt me
with your devious flame,
licking, scathing my spirit.
You leave me with scars that sear.
Forever burning
until someone finds me,
and soothes them.

But only temporarily.

Love, you tricked me.
You allow me to dream until
I live in an illusion,
then suddenly you whisk them away from my cupped hands.

Sometimes, I think I hate you, Love
because your flames of yearning
swelter so uncontrollably,
but I can't survive without you,
for I would be left to wallow
in an abyss of loneliness.

So do make up your mind, Love,
to be my arsonist,
or my hearth.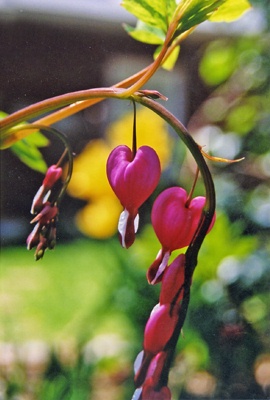 © Sophia E., Wilmington, DE