Can't believe
January 7, 2010
I've been hurt so many times. Finally decided that loving you only brings heartache. Tiered of waiting for you.

Should of known I was just wasting my time.

Up all night thinking of you. Of all the ways you could make me laugh, make me feel loved and wanted somewhere for once.

Should of seen the pain I was to get.

As I lay down and close my eyes, I see your face over and over

Should of known not to trust my foolish heart.

Can't bring myself to delete the memory of you or the spot in my heart that belongs to you.

Should of opened my eyes.

Don't know what happened to us. When we first met I got butterflies in my stomach, I still do.

Should of recognized the signs.

The color of your eyes and that stupid silly smile, the one only you can make.

Should of read the signs that said heartbreak up ahead.

You listened and understood me when others didn't.

Should of known the risk I was taking opening my heart to you.

Always there for me, waiting to talk. Worrying even when I told you not to.

Should of stopped myself from believing you.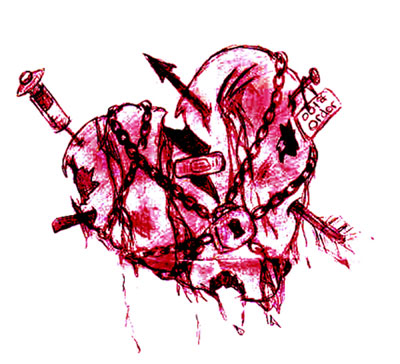 © Asia B., Hudson, MA