Pretending
January 6, 2010
Shooting stars, catching wishes,
Listen to your prayers at night.
Falling into the arms of angel you dream,
That maybe today you'll stop pretending.

Take my hand, and I'll help you.
I can feel the words stuck inside your chest,
And I see the thoughts lost inside your mind.
They're scrambling behind your eyes,
It's funny how they look like mine.

There glaring through the haze of lies,
Breaking down the walls you took so long to build.
You're isolated there, inside your self,
Pretending like it's where you want to be.
You're drowning in yourself,
Long lost and completely confused.
Pretending like it's where you want to be.

So convince your self other wise,
That my touch means nothing.
And when you can't take your eyes off me,
Tell me how forever isn't real.
With your heart on your sleeve, tell me it isn't broken.
Tell me, how many times have you held your tongue?
Because god forbid you ever felt anything.
Sweetheart, your tough as nails, and oh so sure,
And I can see completely right through you.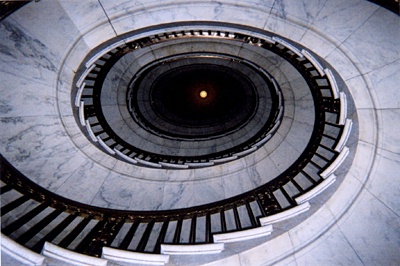 © Kyle T., St. Joseph, MO