One Place to Run
January 12, 2010
There's yelling.
Again.

And there's nothing,
Nothing
She can do
But there's everywhere to go-
Only one place on her mind.

When tensions cease,
She can't take it anymore.
-I'm going to get milk
She calls; an excuse,
An excuse, but not,
Because it's empty,
Again.

Tears burning her eyes
Pain like spikes jammed
Into her heart
Picking at her throat.
-Be right back,
She barely squeaks
Again.

She calls him,
Nearly in tears
And he hears it in her voice
There's nothing she can do
To hold back
Her emotions.
He understands
And she's on her way
Again.

Pull up to the house and
She already feels lighter
She catches a glimpse
Of that look;
That look that pains her,
Of worry and love
In his eyes
That he can't help but show her
Again.

She reaches for him and
Tears burst from her eyes
There's no need to hide,
No more need to hide.
And she melts into his arms,
Finally in her safe place
Right now, here,
In his arms.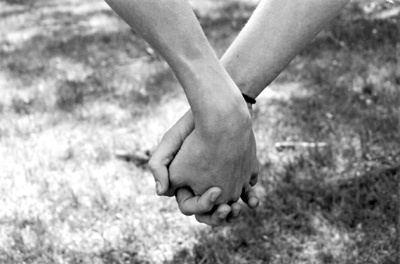 © Alexa T., Pompton Plains, NJ