Sadly Unsatisfied
January 12, 2010
Sometimes i am happy with who and how i am .
"Everyone is different" ,they say.
Sometimes i am disgusted because i am unique in the most treacherous way .
"Everyone has a misfortune" , they say .
Sometimes i complain to the point where i am aggravated with myself .
"Don't blame yourself . Everyone dislikes something about themselves" ,they say .
But who made THEM God ?
Who are THEY to tell me what EVERYONE does and has ! ?
But who am i to complain to them and not expect them to stab me with truthfulness ?
So i put on a front . .
Like i'm SO happy with myself .
Like nothing can get me down because i'm so happy and facinated with what i see when i look in the mirror .
When really , you can't get me down because i'm already as low as down is going to get , and when i look in the mirror , there goes that facial expression .
The expression of being sadly unsatisfied . . .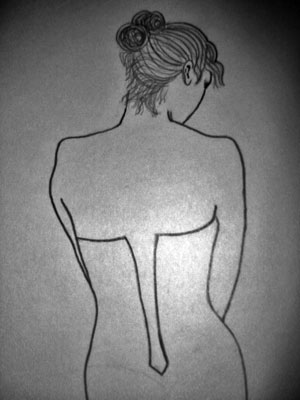 © Jennifer B., Larchmont, NY