Musings of Lovers
January 5, 2010
The smell of old smoke and a few blackened
Candles sit on white cloth, prim and proper at a table
Where you and I practiced some
Perfect diction.
Where our connotation was singular.
Like we were;
Like we were.
We were.

Our affectionate night has left us now,
Just grey light through pale window panes
Falling upon that table where only I sit
Dreaming our old dreams
That we made;
That we made.
We were.

Beg the light away, let me keep that lying mask
Of night that fooled me
And you
Into believing our own fantasies
The musings of lovers
Like us;
Like us.
We were.

I think now of where you and I stood
A hundred times before
Under branches thick with color,
Cold hands and blood-red cheeks
Exchanging those quiet smiles and secret glances
What we had;
What we had.
We were.

I can see that sidewalk, count the cracked lines of
Age, and I hope you remember
What we saw, heard, felt
All those days
Of tender intimacy.
That we shared;
That we shared.
We were.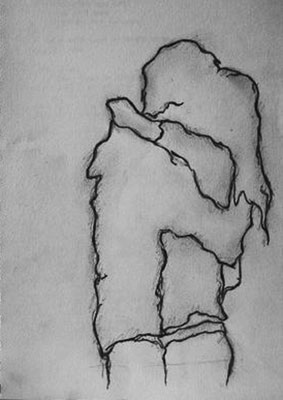 © Nicole B., Newcastle, WA