Checkmate
January 5, 2010
Life isn't difficult to comprehend
Strategy after strategy
They throw a fork, you counter
They make a pin, well I guess that piece is lost
Make a check, but they wiggle out
Pawn to pawn, and nothing's left
They attack, you defend
They attack, something slips,
and I guess the bishop was inconsequential.
Defense after defense
and each is only a minor loss.

At first those pieces cost nothing,
there are plenty others on the board,
a tree stretching out its branches in possibility.
But winter comes and
desperation sets in with the falling leaves.
Before you know it, it's endgame,
and you're alone on the field.
The king can keep running,
but there's only one place fate can take us.

Some are lucky and checkmate comes out of the blue,
the board still ripe with opportunities.
But some see their demise coming,
defenseless against the inevitable.

In the end,
a rook suffocates like winter
and you can't run from time.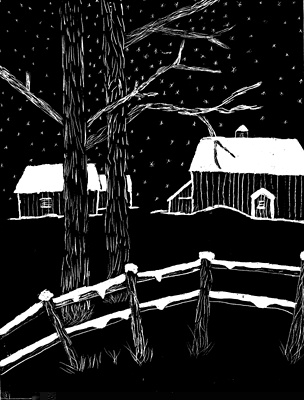 © Anthony P., Gulfport, MS