Fireflies
December 21, 2009
The fireflies inside my slow-beating heart went " tick tock", counting down the seconds
Until their bloody destruction.
My veins were swelling, and the blood was pumping too fast;
Obstruction.
The shiny tubes and the grey needles stuck out of me,
I was just an observation toy the scrubs came to see.
I was a ticking time bomb,
Waiting for my fuse to blow.
Aortic transplant, they called it,
But all I knew was that time was going too slow.
I didn't want to die in strangers' hands,
So I ripped out my ivy,
Screamed out in agony,
Took my last breath,
And closed my eyes peacefully.
The fireflies stopped fluttering around for good that night,
Still waiting for their one true love to arrive.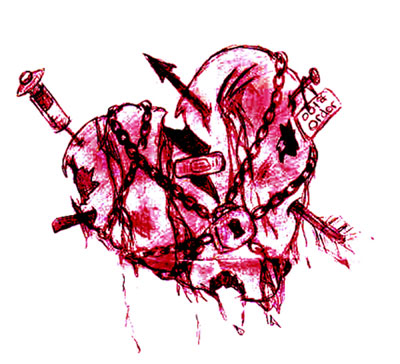 © Asia B., Hudson, MA