Pre Madonna
December 21, 2009
Pre Madonna, High school drama, Overran jealousy about an hour ago.

Intellect rage, turn the page in your in for another action packed comical rave.

Head held high until a critical statement is new founded, and of course re bounded.

Curled tongue, smoke filled lungs, and eager to learn.

A well known inmate pondering on his fate.

2 cents taken to far to create a dime, quick find, my mind awaits restlessly for the time.

Analog, Digital waves of frequency turned into a hypocritical Hollywood dress to kill.

Theatrical previews on the silver screen lead to 5 star reviews and the so un canny historical land fills.

Freedom of speech was tossed a side after a wise black man fed out nation with the forgotten lyrics of "I have a dream".

Nike 6.0- to straight good kid 4.0, We've all walked the tight rope of young love and encountered the anti social drug fling.

The minds of us human beings are bitter sweet, on account of we are diagnosed with insomnia as it lingers at our feet.

Heart breaks are washed down with a shot liquor, that's just a metaphor? Ha. I've heard that one before.

Back washed beauty and the ability to turn heads, has landed this world into a mess of pity.

As I jump to a conclusion that world peace isn't a solution, I'll leave you with your brain in a knot and you'll soon forget this twisted thought.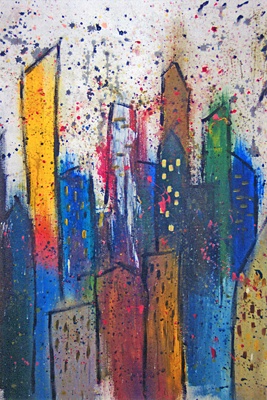 © Chase C., Centerville, OH