A Girl can Dream
December 21, 2009
My eyes are hazy,
I hear her yelling, I wonder, what time is it?
and then the noise fills the house,
peircing my soul, shaking my world,
I roll off my bed, and land on the cold floor,
the carpet crushed against my worried face,
my body shaking, my thoughts a blur,
the noise becomes louder,
with every passing moment,
I grasp the side of my face,
not knowing if the sound will ever end,
her voice becomes tired,
my mother's voice, edged with fear,
worn out, exhausted,
and then,
the house is silent once more,
I force my eyes to open, cautiously,
dry tears caked to my dark lashes,
the nauseaus feeling returns,
I cringe in fear,
wondering, did the one, creeping like a shadow, accomplish her goal at last?
whos breath was stolen from todays innocent victom of fate,
whos heart no longer beats?
I crawl back into bed, ignoring my mothers okay,
my eyes staring at the blank wall,
if only,
dogs never fought.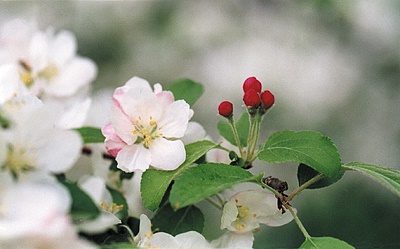 © April P., Newark, DE