Jealousy
December 21, 2009
How can I live with this
Jealousy-
It intertwines them-
and me-
Hearts afire - but I'm the Passionate One-
They walk slowly - I follow the Sun.

Angel - I prayed - hold my hand.
Make them Jealous that you're my friend.
But Friendship and Sunshine and Angels - and me-
Pass them by - their hands intertwined -
They walk too slowly.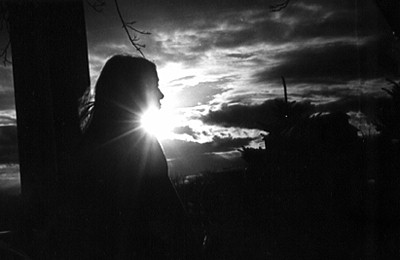 © Elizabeth G., Marblehead, MA