In Between Sundays
December 20, 2009
The olive turtleneck
Is tasteless against
The ivory complexion
That you so willingly hide.
Chapped lips move quickly,
Memorizing psalms.
As you do every morning.
A quiet, monotone voice
Repeats the empty words.
False praise growing
Colder with each breath.
Sun rises and sets.
Young knees are sore from
What seems to be
Centuries.
Glass beads are threaded
Between your fingers
As you mutter the Luminous Mystery,
The prayer slurring in mind.
Thoughts break through,
Heart suspending.
Fear floods in.
You have never clutched anything this tight before.
Only sleep until renewal.
Salvation never tasted so good.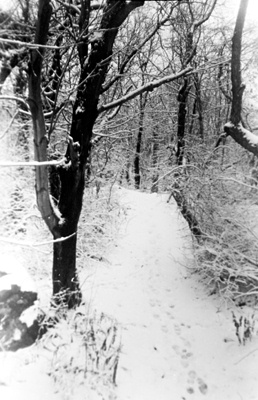 © Kelley C., Marblehead, MA