Safety
December 26, 2009
Falling apart
This girl has no where to go,
No place that she can call home.
Her family gets a kick out of bringing her down,
With insults and fights coming from left and right.

She puts her head down trying to ignore it all.
And thinks maybe just maybe,
If she pretends that non of this is real,
And that this is all just a dream,
She'll wake up one day with some peace.

So she closes her eyes and thinks of a world,
Where she belongs and where someone will care.
And when she opened her eyes one of her teachers were there,
Smiling back at her, looking right into her eyes.
Looking past her mask and seeing what's inside,
The pain that she tries so hard to hide.

Scared of losing this woman she cares so much about,
This girl runs to her class just about every day.
To talk to the woman that's known her since 9th grade.
Trying her best not to push her away like this girl always does,
For she looks up to this woman and feels safe in her presents,
The safety that she has never felt before.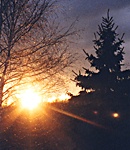 © Vhristy S., Germantown, NY