Saved
December 26, 2009
Every time she turns around someone always leaves.
And everyone she cares about she fears is starting to walk away.
Who is going to be there when her world comes crumbling down?
Is she all alone in this world? Does anybody care?
Or is she just another mistake that's been lost in this world of hate?
With a mother who never cared and a father who's never there,
She finds it hard to believe that anyone could care…

Crying out for help in every way that she can,
Who will come to help her, when most just ignore her?
It's like they do not even see her; like she does not exist
Broken and dying,

She puts her head down waiting for the end.
Only to have it picked back up,
By someone she looks up to the most
The first one that was there.

And the sad part is that this woman,
Has no idea just how much she's helped this girl.
She's saved this girls life so many times just by being there.
Never having someone she could look up to before,
This girl has no idea just how to thank her
For everything she's done for her.
For giving her the hope that she so desperately needed,
And for always being there.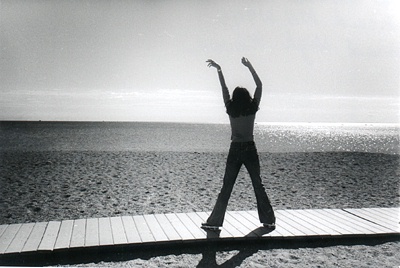 © Colleen F., Marblehead, MA