A First Goodbye/Moving On.
December 20, 2009
You can say "I'm sorry"
YOu can take it all back
But you will never forget
What we could have had
YOu don't know what you want
You reject, you don't think
As if I didn't care about you
I don't know what would make you believe
It's too much to handle, now I'm done
My heart's oh so painfully broken
And you've commited non-literal suicide, I'm gone.
Girls come and go like your moods
But you only care only about yourself
When I need you, you just leave,
Is that how life is supposed to be?
Such sorrow it is that we part on such a night
The stars have grown dull and our end has grown bright.
My first love, I would say
has taken it's toll
now only shattered pieces remain
your mistake, your biggest mistake
and you will never reach the pain.
Not that pain is what I wanted of you-if anything I wanted your heart.
But "Objects in mirror are closer than they appear"
And on my rear view mirror you have drawn a heart.
The dreams will all fade
as I'll learn to move on
But I'm weary and broken until then.
And you'll avoid the pain, it's not worth your time
Why waste your life on me instead of them?
You will always have
a small spot in my heart
But I promise to let you go.
Theirs not more I could say
to make you listen
theirs not another time, another day.
Sometimes when I'm happy I think of you
And of the lessons you harshly taught me;
be independent, be individual
If you love someone set them free.
I hear our songs
every now and then
And I struggle not to fall apart.
But this is our end, according to you.
Forget how I helped, you are through.
Life goes on
So will you and me
And "us" will never happen,
I've waited patiently.
I have to move on, and make myself believe
That one day or another, I will accomplish greater things.
I never left your side
I gave you compliments
Every word I said, every syllable was what I meant.
Now I agree, I should have yes
But I'll learn to slowly move on.
I'll be here for you
If you decide to come back
But baby, I am beautiful,I am strong
And I am so moving on.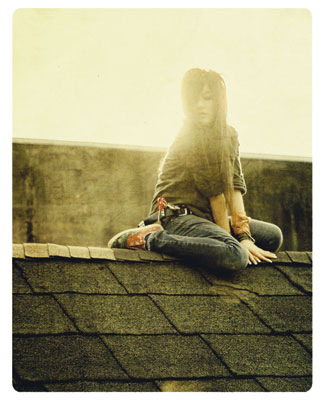 © Hailey J., Lake Oswego, OR